Nissan Parts Department in Lancaster, OH
When your vehicle needs a part replaced, our Nissan parts department at Hugh White Nissan Lancaster in Lancaster, OH, makes it easy to order the parts you need and get them installed expertly and efficiently. We sell genuine OEM parts that best suit your vehicle and we offer parts specials to get you a great deal.
It's easy to order parts online and if you have any questions about a specific part or having it installed, give us a call at (740) 653-2091 or use our contact form.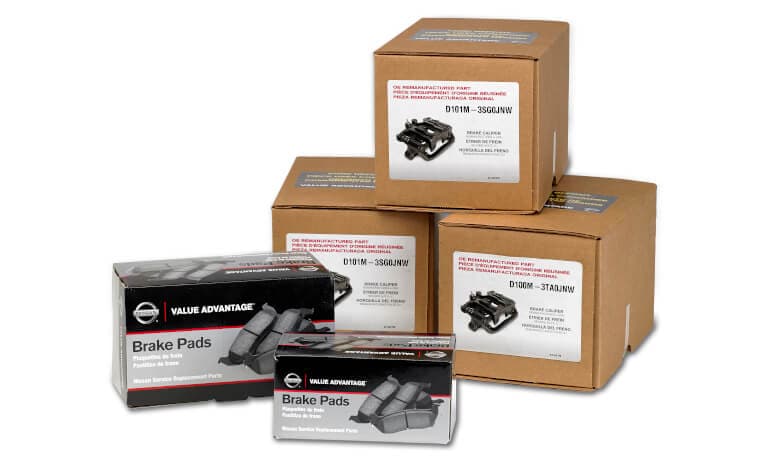 Genuine OEM Nissan Parts
OEM parts are designed to keep your vehicle running smoothly. We can replace parts for you that are no longer performing correctly, as well as add parts for better performance and more functionality. Some of the most popular parts and services include:
Tire replacement
Remote vehicle start
Cabin and engine air filter
Batteries
Windshield wiper blades
Headlights
Fluid and coolants
Nissan Frontier Parts
Perfect for towing and hauling, the Nissan Frontier pickup truck can help you get the job done. Whether you need to repair the trailer hitch or haven't changed your brakes in a while, the Hugh White Nissan Lancaster parts department will have the parts you need.
Nissan Rogue Parts
When your Nissan Rogue takes you everywhere, visibility is important so you can see everything. When your old wiper blades aren't doing the trick, we have the replacement to get you a streak free view.
Nissan Pathfinder Parts
Your Nissan Pathfinder can go for miles, but not without a reliable battery. Car batteries typically need to be replaced every few years, so if you're having issues getting going, we'll get you a replacement to get you back on the road.
Benefits of OEM vs. Aftermarket Parts
Parts made by the manufacturer are specifically tailored to your vehicle. This ensures that when a part is replaced, the new one will be a seamless fit and there will be no interruption to your vehicle's performance. When you use aftermarket parts, they are typically mass produced to fit a variety of vehicles without being an exact fit. This can cause issues with the mechanics of your vehicle, potentially causing wear and tear over time.
With OEM parts, you can also be sure that they're made with quality materials, as they have undergone rigorous testing. For the longevity and safety of your vehicle, it's always best to use genuine OEM parts.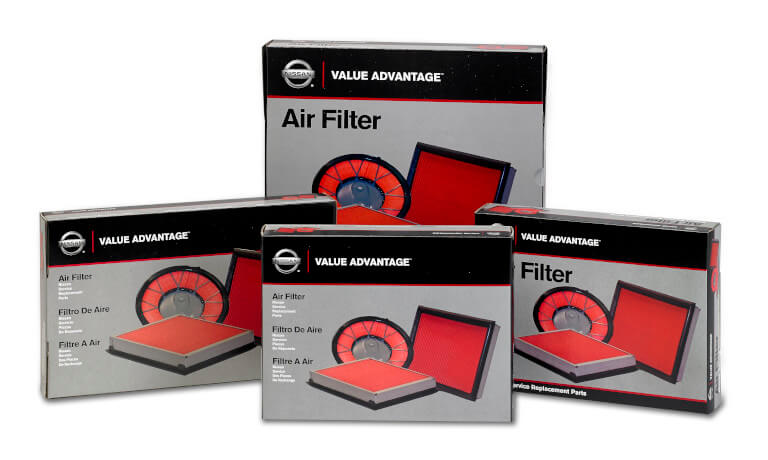 Nissan Parts Specials
We want you to get a great deal on manufacturer-made parts, so we offer specials and coupons on various parts. Browse our available Nissan parts specials to save on a variety of new parts including tires, batteries, and windshield wiper blades. Make sure you check out the deals we have going on now!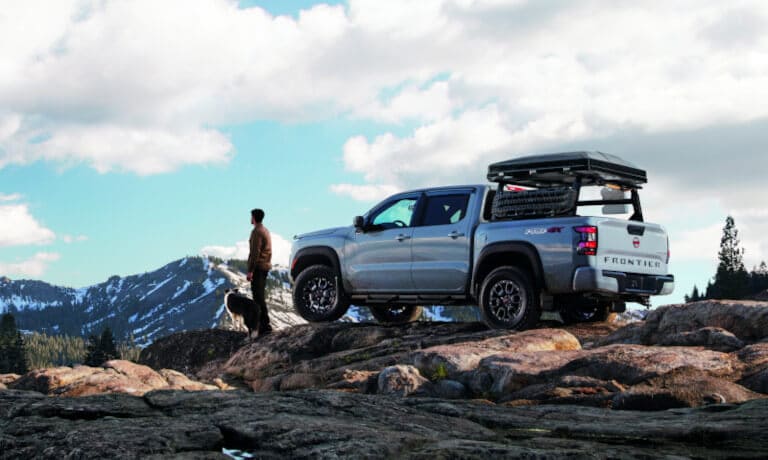 Nissan Accessories for Sale
No matter whether you're looking to upgrade your Nissan with more functionality, tech, or style, we have accessories for you. Add flare to your Nissan Altima with chrome molding and exterior ground lighting for convenience. Make your Nissan Frontier truck work for you with a bed extender and towing accessories. Get organized in your Nissan Maxima by adding cargo blocks and protect the back from wear and tear with a trunk area protector. Order Nissan accessories with us to ramp up your ride.
Order Nissan Parts In-Store or Online
It's easy to order Nissan parts in-store or online at Hugh White Nissan Lancaster in Lancaster, OH! If you're ordering online and you have any questions, don't hesitate to reach out to our team by phone at (740) 653-2091 or through our contact form, and we'll ensure you order the correct part for your vehicle. Make sure to check out our current part specials to get the best deal!
How Can We Help?
* Indicates a required field